So I just checked in to
Patti's blog
to see how her fundraiser for Olga is coming.
You're never going to believe this.
In the past WEEK since Patti has shared Olga's story with us all... she has raised
$9,473!!!
Thank you, thank you, THANK YOU to any & all of you who have contributed to Olga's fund. I am amazed at the difference that ONE PERSON can make when God puts a passion in her heart.
Thank you from me, thank you from Patti, thank you from Olga's future family, and thank you from Olga.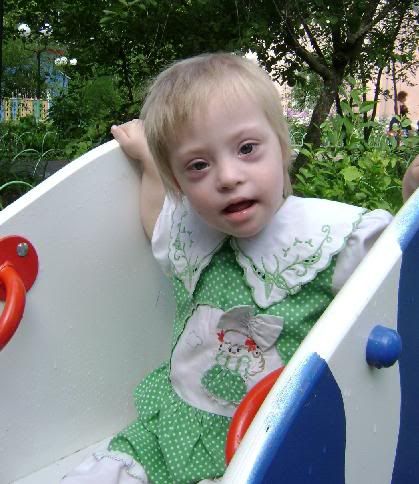 If you haven't donated to Olga's fund yet, there is still time to do it AND be entered to win an iPod Touch or one of several other prizes being offered on
Patti's giveaway
. Please be a part of this great movement for this little girl.